Meet Dr. Medya Roshanrou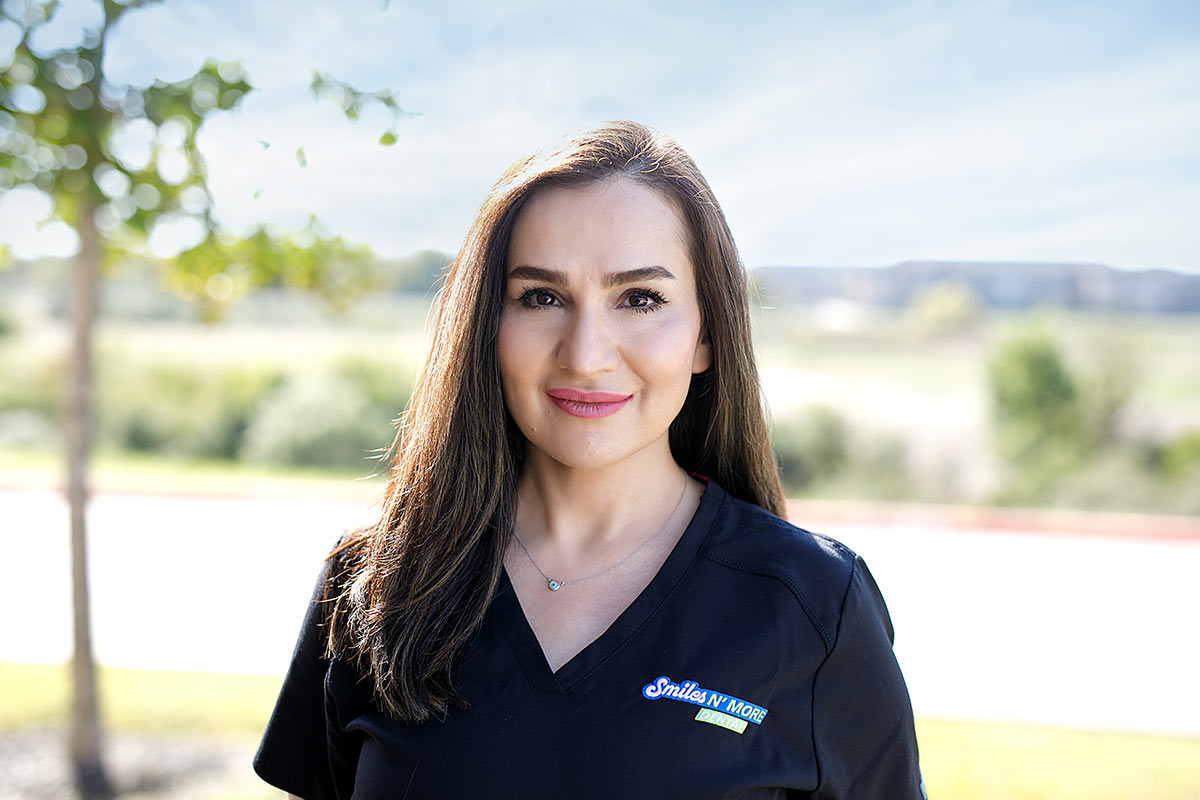 Background and Credentials
Dr. Medya Roshanrou graduated from Barts and London Hospital with BDS degree. She worked in underserved areas in the UK for several years. She decided to move to the United States in 2016. She chose to build her home in Texas because she loves country living and way of life. After moving to Texas Dr Roshanrou graduated from UTHSCSA in San Antonio with a doctorate in dental degree (DDS) in 2019.

Dr. Rashanrou is also a cancer survivor and finds pleasure in helping others fighting cancer in the community.

She loves to help patients achieve better oral health and is a firm believer in oral heath through prevention. Her interests lie in cosmetic dentistry and oral surgery. She is compassionate and caring and wants to deliver excellence.

She is also a qualified personal trainer and is passionate about nutrition and fitness. Her hobbies also include sketching, painting, reading and traveling to different parts of the world.

She also likes to give back to her community in her spare time by volunteering at a Christian community center in Cleburne, TX.